Monika Vaverová, DiS.
FOUNDER & CREATIVE DIRECTOR
Monika is up for any challenge, and to her, impossible is nothing.
MIMO Space brand was founded by Czech costume creator Monika Vaverová, who utilized her experience on over 450 costumes. During her studies, she learned a wide range of design activities - from the craft itself, through computer graphics, design and art, up to production and marketing. Thanks to that she can provide her clients with a complex view of their project.
Monika reflects her fascination with modern technology and sci-fi visuals into her costume designs. Fairness and high-quality are her priorities. She also shares her expertise via lectures and consultations. Monika perceives her morning cup of coffee as the crucial part of the day :)
---

Anh´s organizational skills make our projects run smooth.
Anh plays an important role in our team, being a support to Monika and her team. Her managerial and organization skill come in handy, especially for complex projects. Her ability to solve problems fast while keeping a cold head and a smile ensure your project is in good hands.
---
Jitka Nováková
MASTER TAILOR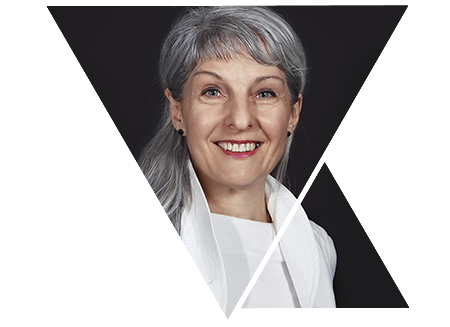 Jitka´s life-long experience in the craft can handle even the most difficult of projects.
Jitka is responsible for the craft processing quality of the orders. Her life-long experience in tailoring is indispensable for complex projects. Aside from MIMO Space, she is one of the lead Czech tailors specialised in historical costumes reconstruction. She utilises her knowledge of neatly fitting medieval patterns to ensure a perfect fit with minimum limitations of movement, which are crucial for both historical outfits and modern costumes.
---
Marija Gajevskaja
CRAFT & CREATIVITY

Marija´s artistic and tailoring talents empower the creativity of the whole team.
In her free time, Marija is a passionate Cosplayer and cosplay costumes creator. Her talent for creativity and having studied tailoring craft, she brings new ideas to the atelier. Under Jitka´s supervision, she brings the costumes to life. Also, she participates on Monika´s creative processes and assists her in finding successful solutions for seemingly impossible situations.
---
Michal Šenkeřík
PRODUCTION & COMMUNICATION

Mike has expertise in communication and processes improvement.
Mike brings his marketing expertise from major PR agencies and small projects. His goal is to raise awareness about the atelier and the complexity of the costume designing and creation. He is not unfamiliar with tailoring himself - as a Viking Age reenactor, he sews the costumes himself by hand, using only a needle and a thread.
---